The striderVR platform was presented at the INNOVATSTAG 2018 in Düsseldorf! Researchers from the University Düsseldorf presented their visions for application of the striderVR platform in VR environments.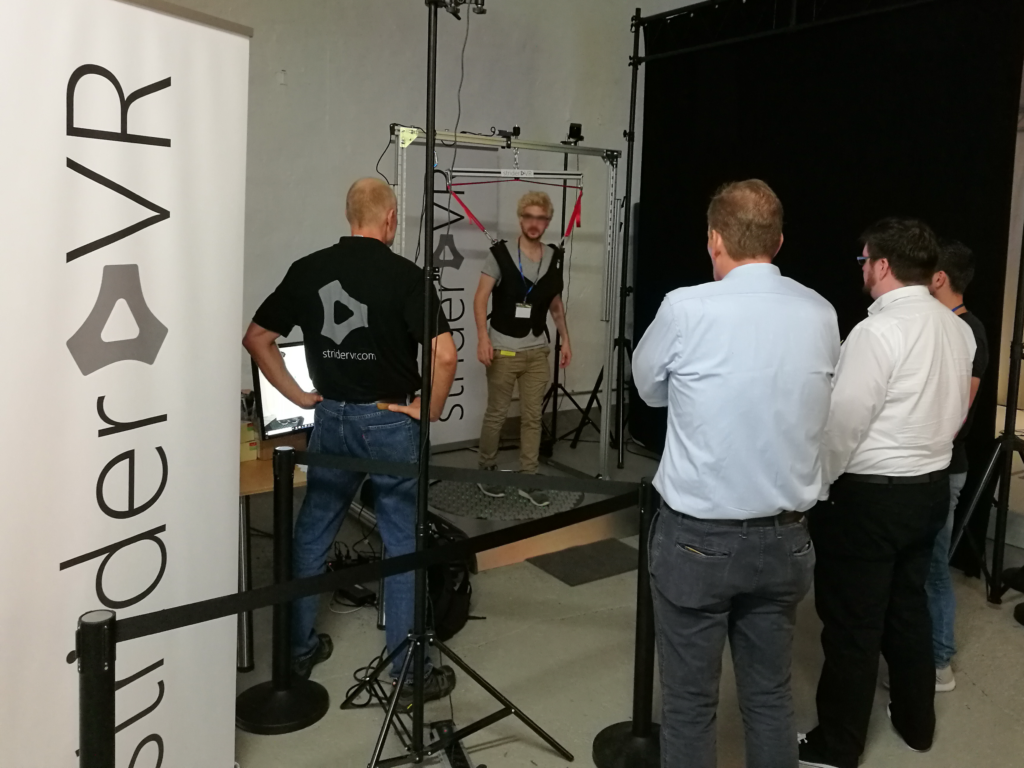 Interestingly, the striderVR platform was shown interacting with VIVE trackers!
This also gave us the opportunity to show our portable structure to secure persons walking on the platform.
INNOVATIONSHUB is a joint venture of the University Düsseldorf, LAVAlabs Moving Images und tennagels Medientechnik.

Thanks for having us!